6 décembre 2014
6
06
/

12
/

décembre
/

2014
08:47
Warning: this is not a countdown. Not a Top 20.
Robert Plant and The Sensational Space Shifters - Lullaby and... The Ceaseless Roar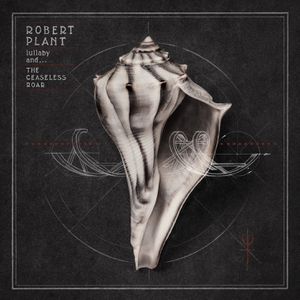 Many themes and directions within this album. Infinite blend of styles. And still harmony, uniqueness and a degree of excellence beyond description. Who else could touch the opening lyrics of Thank You so nonchalantly evocative: "and if the sun refused to shine" brings back not memories from Led Zeppelin era, it brings back an entire bordering universe.
Everything he pours down turns into something new, without being avant-garde. He's like a guru achieving the ultimate nirvana and laying upon us his experience acquired through his entire artistic journey. Not a happy album, at least not in depth. But it melts wisdom with sadness in such heartbreaking ways. The album is charming, is magical, is full of bitter sweet search for comfort. It's an album which can dissipate and sooth at the same time.
It's so beautiful that it hurts!
Musicians
Robert Plant – vocals, production
The Sensational Space Shifters (as backing band):
Justin Adams – bendirs, djembe, guitars, tehardant, background vocals
Liam "Skin" Tyson – banjo, guitar, background vocals.
John Baggott – keyboards, loops, moog bass, piano, tabal, background vocals
Juldeh Camara – kologo, ritti, Fulani vocals
Billy Fuller – bass, drum programming, omnichord, upright bass
Dave Smith – drum set
Julie Murphy – vocals on "Embrace Another Fall"
Nicola Powell – background vocals on "Poor Howard"
tracks:
1. "Little Maggie" Traditional, arranged by Robert Plant, Justin Adams, John Baggott, Billy Fuller, Dave Smith, Liam "Skin" Tyson 5:06
2. "Rainbow" Plant, Adams, Baggott, Fuller, Tyson 4:18
3. "Pocketful of Golden" Plant, Adams, Baggott, Juldeh Camara, Fuller, Smith, Tyson 4:12
4. "Embrace Another Fall" Plant, Adams, Baggott, Camara, Fuller, Smith, Tyson 5:52
5. "Turn It Up" Plant, Adams, Baggott, Fuller, Smith, Tyson 4:06
6. "A Stolen Kiss" Plant, Adams, Baggott, Fuller, Tyson 5:15
7. "Somebody There" Plant, Adams, Baggott, Fuller, Smith, Tyson 4:32
8. "Poor Howard" (‡) Plant, Adams, Baggott, Camara, Fuller, Smith, Tyson 4:13
9. "House of Love" Plant, Adams, Baggott, Fuller, Smith, Tyson 5:07
10. "Up on the Hollow Hill (Understanding Arthur)" Plant, Adams, Baggott, Fuller, Tyson 4:35
11. "Arbaden (Maggie's Babby)" Plant, Adams, Baggott, Camara, Fuller, Smith, Tyson 2:44
As Rober Plant is an active opponent against the free online music, I couldn't find the Pocketful of Golden anywhere on youtube, but here it is another beautiful track and the first single, Little Maggie: